Finished up our trip in Okinawa, came back in early July. It was the most wonderful time, and I've just been in a post-vacation stupor since we returned home. The scenery was breathtaking, the people are wonderful, and the food was absolutely delicious.
My top 3 favorite things about Okinawa:
1. The people. They were all so kind, and I finally understand the whole "stupid Americans" thing. If we had the same ideas about respect that the Japanese do we would all be better off for it. It was also interesting to witness the cultural differences we have. For example, pale skin is revered as a thing of beauty for the Okinawan woman, so you'll often see women wearing long sleeves, even in the stifling heat. Long gloves and umbrellas are also prevelant. Another thing that you see alot is the peace sign, especially with younger Japanese. Every single time they would take a picture they would throw up the peace sign. It's like how we say "cheese", it just comes with photo taking. See my stalker picture below hehe.
2. The fashion. I honestly wanted to take a picture of every other young lady we would pass on the street, but I didn't want to be creepy lol. Even just while we were waiting for our connection in Narita I was thinking "They have the cutest shoes here!" Japanese fashion is just down right adorable, no other way of saying it. I'm not talking about any runway, just everyday people you see on the street.They are all about floral prints, skirts, cute hats, bows, awesome shoes, tights..... cuteness overruns the place! Just do a Google search and you will swoon.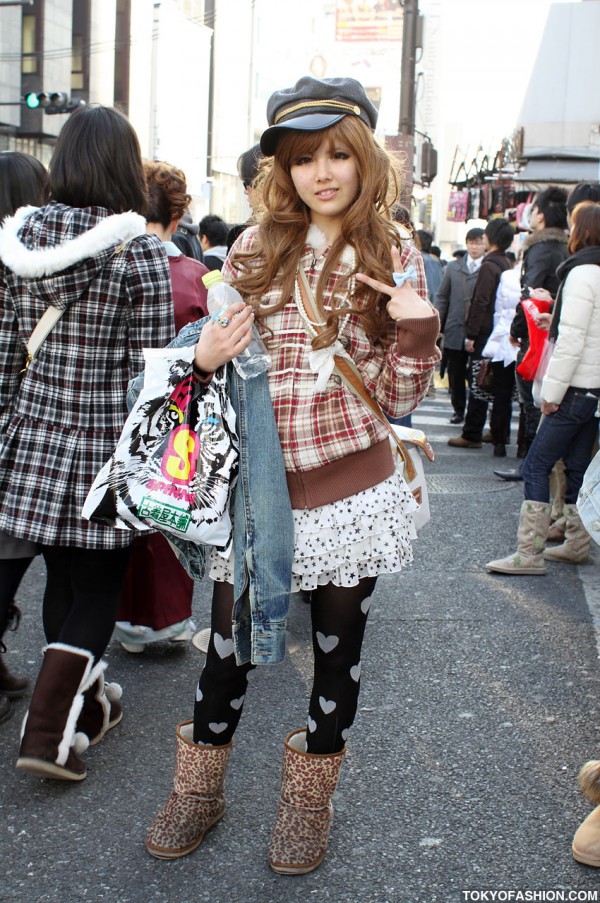 3. The FOOD! Everything was delicious! Sushi is just the begining.
You'd never believe how buttery and scrumptious these ramen noodles were; I will never buy those little square packages at the store again!
And there is nothing better than Japanese "fast food". Coco's Curryhouse is a legend you hear about from people who have lived in Okinawa, and it definitely lives up to the hype. Nothing fancy, just good food.
The snacks are super yummy too, I mailed myself a bunch and they invaded our "snack drawer"
And, of course, you can't forget the awesome drink machines that are literally on every street corner. As long as you have a couple hundred yen you'll never go thirsty.